Karate and Self-Defence Club
Karate and self-defence club
HAITO Karate and Self-Defence Club offer 8 classes a week for kids, teenagers and adults at two locations: Hampton Dojo and Bretton Dojo.

Both locations are easy to reach by walk, public transport or car. They have clean and spacious facilities with seats for family members who want to watch the classes while students train.
Story
The Haito Karate and Self-Defence Club was brought to life in 2022 by Sensei Gabi, who has been practising Kyokushin Karate (the strongest Karate style in the world) and mixed martial arts since 2004, allowing her to gain a different perspective than most martial artists. Finally, she was able to create a new way of teaching Kyokushin Karate incorporated with the most effective and useful self-defence techniques.
Her experience and passion for Martial Arts allow her to be fully committed to this job and give amazing personal experiences to her students.
Mission
HAITO Karate and Self-Defence Club strives to positively change people's lives by providing knowledge and training guidance to empower students while learning life-saving and changing Martial Arts skills.
The main mission is to spread knowledge about Karate and Self-Defence and help students to gain experience by actually practising the most simple and most effective self-defence techniques in every class using modern teaching techniques and equipment like kick shields and focus pads.
approach
HAITO Karate and Self-Defence Club stands apart from other clubs due to its commitment to empowering all individuals regardless of age, gender, size or fitness level. Under the expert guidance of Sensei Gabi, the main principle of her classes are discipline and respect in order to give her students the tools they need to be able to effectively defend and stand up for themselves.
With a focus on developing real-world physical and mental skills and self-confidence, HAITO Karate and Self-Defence Club is sure to equip its members with the tools necessary for success in their fun and educational Karate journey.
''I fear not the man who has practiced 10,000 kicks once, but I fear the man who has practiced one kick 10,000 times.''
Bruce Lee
"It does not matter how slowly you go as long as you do not stop."
Confucius
"In real life, the hardest aspect of the battle between good and evil is determining which is which."
G.R.R. Martin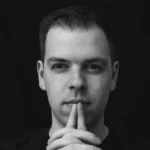 Artur K.
The premises are great. Sensei Gabi is a great instructor, and the people you train with are really nice. My son feels welcomed by the instructor and really enjoys the classes. He looks forward to coming to karate each day. The instructor is very good at teaching all levels and abilities. She also pays attention to improving fitness and flexibility in a fun, friendly, and safe environment. There is also the option of competition sparring, but it is not compulsory. Those who wish to compete are welcome to do so, but there is no pressure to do so. We are very happy here.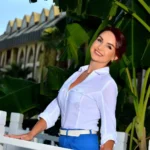 Agne S.
Club is a fantastic and professional school, my daughter loves training here. The lessons are fun and engaging. The group of instructors are brilliant, always feeling welcome and safe 😉 Highly recommended 😊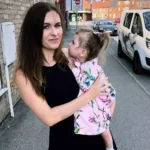 Violeta D.
The instructor is amazing with kids and does a great job teaching them everything they need to know.👏 Also, explains in different ways so all students are able to understand what and why they are doing it. 🤓👌My daughter has been attending classes for a month now and she absolutely loves it. 🤩 🥋 🥰